Click below to see reviews.
New Noise Magazine (10/10) – "Full Circle is definitely one of the best live progressive metal performances that I've literally ever heard and captures the genre in it's purest, most unadulterated form."

Power of Prog (5/5) – "I see Pagan's Mind Full Circle: Live From Center Stage as one of those albums many will look back another 20 years from now and still be talking about it as if it were just freshly released today. This will last the test of time like the rest of the Pagan's Mind library has."

Sea of Tranquility (4,5/5) – "Is this the best live release of 2015? It's no contest, Full Circle is magnificent."
Tracklist:
Set 1:
1. Approaching
2. Through Osiris' Eyes
3. Entrance Stargate
4. …Of Epic Questions
5. Dimensions Of Fire
6. Dreamscape Lucidity
7. The Seven Sacred Promises
8. Back To The Magic Of Childhood I: Conception
9. Back To The Magic Of Childhood II: Exploring Life
10 .In Brilliant White Light
11. Aegean Shores
12. The Prophecy Of Pleiades
Set 2:
13. New World Order
14. Intermission
15. Enigmatic Mission
16. Live Your Life Like A Dream
17. Hallo Spaceboy
18. Full Circle
19. Walk Away In Silence
20. Eyes Of Fire
21. God's Equation
22. United Alliance
Info
An early highlight in Pagan's Mind's career was playing the ProgPower USA festival in 2003, the American edition of what many consider to be the best niche festival in the world. Hard on the heels of the release of Celestial Entrance (their sophomore release), the praise they received in Atlanta was unlike anything the band had ever experienced before.
Pagan's Mind played the festival again in 2007 (also appearing as the house band for the legendary «All Star Jam»), and in 2009 returned for the festival's 10 Year Anniversary under the moniker «Returning Heroes».
On September 11th 2014, another historical performance took place at Center Stage, featuring «Celestial Entrance» in its entirety plus an additional set of «True Norwegian Hard-Hitting In-Your-Face Space Metal», including the instrumental piece «Full Circle».  It is this piece which comprises the theme of the show you are about to witness.
And now the band will release this concert on October 16th 2015 as a 2CD/DVD digipak version, Blu-ray/2CD version, 2LP Gatefold version and download through Steamhammer /SPV.
Full Circle - Live At Center Stage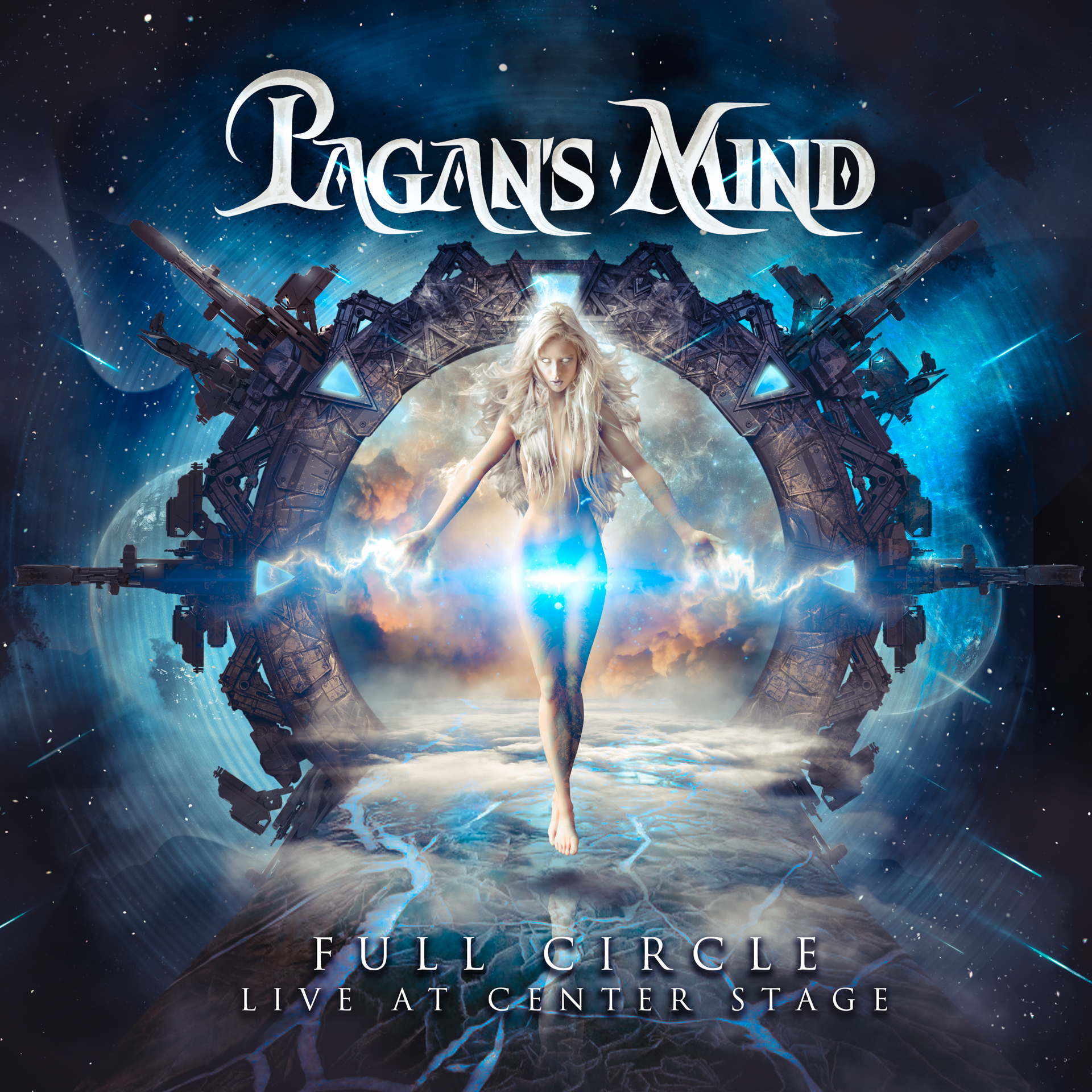 Released on October 16, 2015
Versions:
Bluray+2CD
DVD+2CD
2LP+2CD
DIGITAL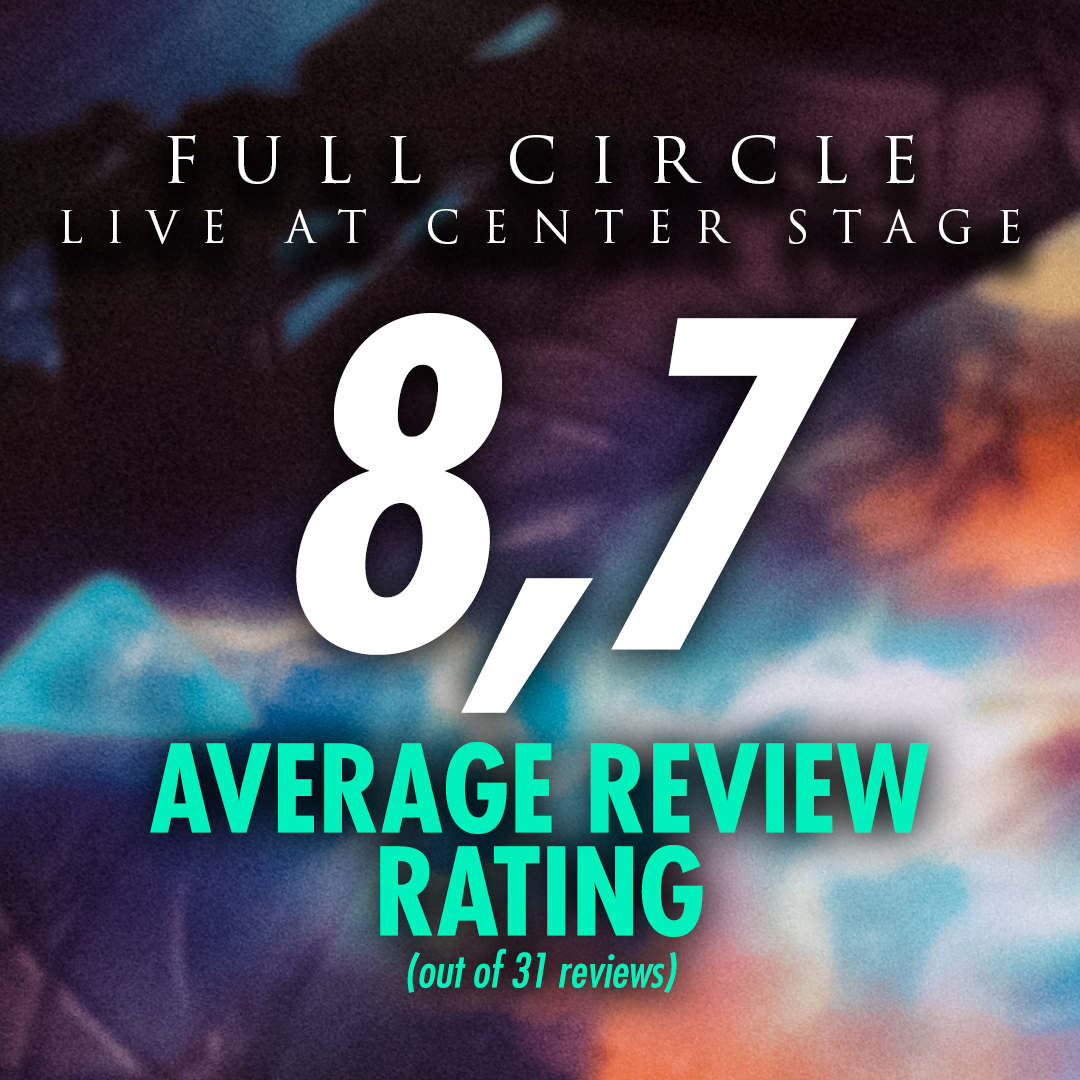 Produced by
Pagan's Mind
Executive producers:
Gerwin Bakker and Frode Johnsrud
Assistant producers:
Robert Bakker,  Einar Fredriksen, Roy Nilsen, Lukas Grow, Eirik Rumohr Kveim, Patrick Gerhardsen, Jonah Haggett, Bernt Thorsen, Trym Høst Olsen, Gabriel Anghelus
Audio recorded by
Kent Smith at Lucid Lounge Studios
Video recorded and directed by
Dan Koterba at EyetraxCorp
Audio mixed and mastered by
Tommy Hansen at Jailhouse Studios and Espen Mjøen at Mediamaker AS
Video edited by
Stian Eriksen for Helmet
Layout and artwork by
razorimages.com
in cooperation with Gerwin Bakker and Frode Johnsrud
Booklet photos by
Leah Burlington, Jim Wilkinson, Stephen Schmidt, Allen Ross Thomas, Esa Ahola for ProgPower USA
Crowdfunding campaign  created and managed by
Gerwin Bakker, Frode Johnsrud and Kaja Berg
Front of house sound by
Espen Mjøen
Lights by
Shane Dubose