I was born in the south of Norway in Horten, but raised in the cold north. My father played the piano so I was naturally interested in music and all keyboards.
I got my first keyboard (Korg Lambda) when I was 12 years old ,and began in a great Hard rock band called " Decibel" ( of course ).
Later I moved to the big city and started my music education. Played a lot of jazz and funk…. ;). Joined several groups at the university.
Take Care
Ronny Tegner
Name:
Ronny Tegner

Born in: 
Horten, Norway

From:
Tromsø, Norway

Instrument in Pagans Mind:
Keyboards

Instruments (can play):
All keys, (some) Guitar, Bass, drums

My first instrument played at the age of:
8, Piano

Musical influences:
Deep Purple, Whitesnake,
Yes, Toto, Chick Corea, Tribal Tech.

Equipment:
Kurzweil K2500XS, Korg Karma,
Korg O1/W,
Hughes & Kettner TubeMan

Favorite Keyboardists:
Chick Corea, Jens Johansson,
John Lord, David Paich, David Goldblatt, Jay Oliver

First ever bought album/got:
Smurfene

Favorite bands:
Deep Purple, Whitesnake,
Yes, Toto, Van Halen,
Dream Theater, Electric band,
Tribial Tech, Tower of Power,
Dave Weckl band

Former bands:
Torn, Deja Vu, Bump

Favorite album:
Tribal Tech (Illicit)
Yes 90125
Dave Weckl (Master Plan)

Best gig ever:
Joe Satriani Oslo 1990

Favorite PM song:
Through Osiris Eyes

Favorite drinks:
Carlsberg beer and Vodka/battery

Favorite Food:
Tacos

Favorite Vacation:
Fishing in the Mountain waters

Favorite Car:
Porsche 911 Turbo

Favorite Dream:
Become incredible rich

Words to the fans:
You can fly between the stars just listening to music….
Ronny Tegner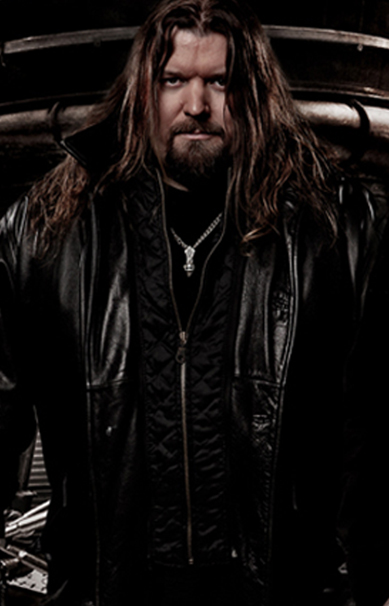 Keyboards