I was born in Mosjøen, a little town in the middle of Norway and moved to Skien as a 3-year old kid and have lived here since then.
As long as I can remember I have been fascinated by the art of music and rhythm, but didn't pick up the guitar before the age about 14! From the first time I attended a rock concert at the local school-club and heard the sound of a fuzzy guitar i totally got bitten and knew that I just had to play in a band.
From the age about 14-17 I was inspired by bands like Dio, Metallica, King Diamond and discovered stuff like Deep Purple, Yes, Pink Floyd and Van Halen a little later on. Especially Van Halen was a great inspiring element for me during the time I developed my playing style and my musical expression.
My first real band was Cry Free that later on turned into Cabo Wabo. First we only did self written material but turned into a kick-ass coverband that played a lot of different songs of bands like Van Halen, Deep Purple, and Whitesnake(Beer drinking music:).
Besides, I have also played in several other band projects and also as a studio musician. Together with Steinar and Ronny of PM we did a Toto coverband project for some time as well. As of now, I'm really happy playing in Pagan's Mind.
And last but not least: Thanks so much to the fans for all the support the last years!! You really makes this worth while,and I hope to see everyone again very soon.
Keep the spirit up, metal forever!!
Jorn Viggo
Name: 
Jørn Viggo Lofstad

Born in:
Mosjøen, Norway

From:
Skien, Norway

Instrument in Pagans Mind: 
Lead guitar

Instruments (can play): 
Guitar, Bass, some drums

My first instrument:
played at the age of: 13 (Bass)

Musical influences: 
Van Halen, Dio, Metallica,
Dream Theater, Yes, Pink Floyd,
Deep Purple, Toto, Whitesnake

Equipment: 
Music Man Ernie Ball EVH-guitar
(Eddie Van Halen signature model), Peavey 5150 II amp, Hughes & Kettner 4×12 cabinet, Boss guitar effects, D´addario strings, Jim Dunlop 1mm picks, but most important of all:
My own mind and set of fingers!

Favorite guitarists: 
Edward Van Halen, Zakk Wylde, Steve Lukather, Steve Morse, Joe Satriani, David Gilmore, Steve Vai, John Petrucci, Ritchie Blackmore, Dan Huff, Ronni Le Tekro

First ever bought album/got: 
Banana Airlines – En glad calypso om våren, DIO – Holy Diver, Black Sabbath – Live evil

Favorite bands: 
Van Halen, Deep Purple, Toto, Dream Theater, Pink Floyd, Vagabond, Jorn

Former bands:
Cabo Vabo, Cry FreeFavorite album:
Van Halen (1984),
Deep Purple (Machinehead),
Dream Theater (Scenes from a memory)
Vagabond (Vagabond)

Best gig ever:
Van Halen, Oslo 1993/Toto, Oslo 1992/Pink Floyd Oslo 1994

Favorite PM song:
Through Osiris Eyes, Conception

Favorite song:
Through Osiris Eyes

Favorite movie:
Lord of the rings trilogy, Pay it forward

Favorite drinks:
Carlsberg beer

Favorite Food:
Chinese food/Pizza

Favorite Vacation:
A tramp journey (road trip) with my good friend Roy
(because with him we'll never know where we'll end up…)

Favorite Dream:

Doing what I am privileged to do just now:
play music and hopefully being able to continue with just that!

Words to the fans:
Be positive! Take care of yourselves, the ones you love and who loves you.
Seeing forward to play for you all in the near future!
Jørn Viggo Lofstad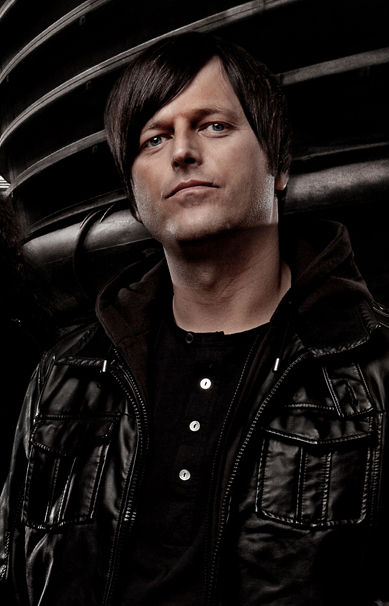 Guitars